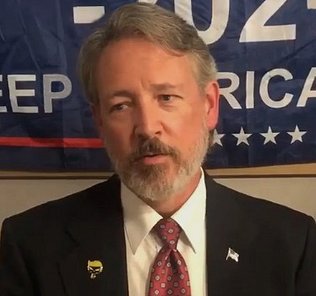 America First candidate for Michigan's House of Representatives, 82nd District
An America First Patriot and Constitutional Conservative, Defender of Judeo-Christian Family Values, Medical Privacy, Election Integrity, Unborn Human Life and our 2nd Amendment Rights. I'm in the primary election to be the first Republican House member in Michigan's new 82nd District.
I am a Michigan native, born and raised in Whitehall, not far from Grand Rapids in Muskegon County. I have been a Grand Rapids resident, home owner and entrepreneur for 28 years and have an accute knowledge of the issues, challenges and successes resulting from policies initiated pertaining to the Grand Rapids community. Michigan's 82nd House District encompasses a large portion of the city of Grand Rapids, from 44th St. north to Fulton St. and from East Paris Ave. west to US 131. I am an Artist and a Graphic Designer by trade, having earned my Bachelor in Fine Arts degree after studies in Art & Design at Memphis College of Art, GVSU and Columbia College in Chicago. After many years as a Graphic Designer for Ad Firms and In-House operations, I am now a Free-Lance Designer and Artist, participating in Gallery and online exhibits, sales, competitions and Festivals such as Celebration of The Arts and ArtPrize.
Many may wonder why an Artist would want to run for legislative office, or question my qualifications for doing so. The most relevant qualification is that I am an American citizen with decades of real-world workforce experience, who instead of accepting the deplorable abuses coming from government, seeks to jump into the proverbial "Lions' Den" and contribute to changing the situation, rather than watch things deteriorate, powerless to elicit change. What I support and defend are *unborn human life, *free speech, *election integrity, *2nd Amendment rights, *fiscal responsibility, *supporting and funding our Law Enforcement and our Military. What I oppose and will vote to defeat are *CRT and any divisive school agenda, *wasteful spending, *vax/mask mandates, *lawless immigration, *defunding our Law Enforcement, *government over-reach, *excessive taxation.
As an advocate of preserving our Constitutionally protected rights as Americans, you could say that I'm a Civil Rights Activist, promoting and defending our civil rights which are so clearly articulated in The U.S. Constitution.